December 9, 2021
Notes On The Crises Podcast #2: Adam Tooze Talks Shutdown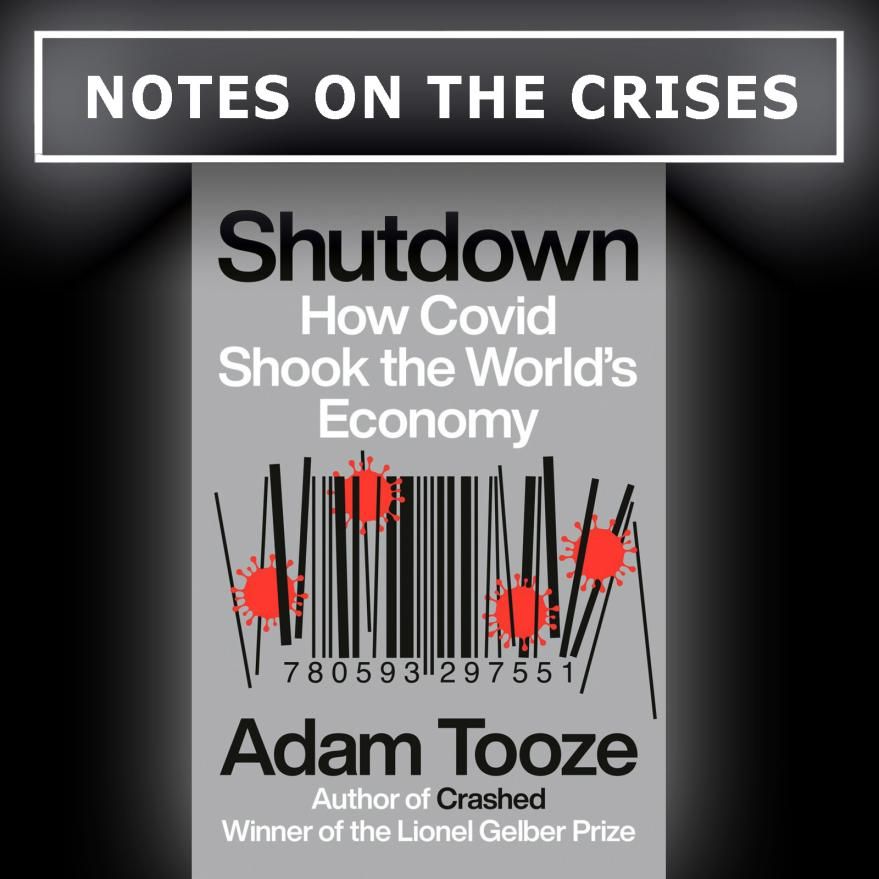 Subscribe
On this month's episode Nathan talked to Adam Tooze, history professor at Columbia University, about his new book Shutdown: How Covid Shook the World's Economy. Nathan and Adam wound the clock back to January 2020 to talk about what the world looked like then and the bizarre series of responses- or non-responses- to the coming Coronavirus crisis coming into March of 2020. Then they talked about the first events that really woke the public, and policymakers, up about what was coming and the ad-hoc policy response in March and April in the United States and Europe. From there they turned to how the response looked globally and the successes many- but not all- countries in Asia, South America and Africa had in responding to the crisis. Finally, they meditated on the failure of coordinating an international response and the reprehensible neglect of foreign-denominated debt relief and financial support to those countries unable to weather the financial fallout from the global pandemic depression.

Listen here


Find Shutdown here, and wherever books are sold. Find Professor Tooze's newsletter here.

You can also find the podcast on Podbean (including RSS feed) and it will be distributed to various other podcast apps shortly.
If you would like to support Notes on the Crises, subscribe here.
Produced & Edited by Lina Nehlich

Subscribe