November 3, 2021
Notes on the Crises Podcast #1: Joe Weisenthal on Supply Chains
Notes on the Crises has a new monthly podcast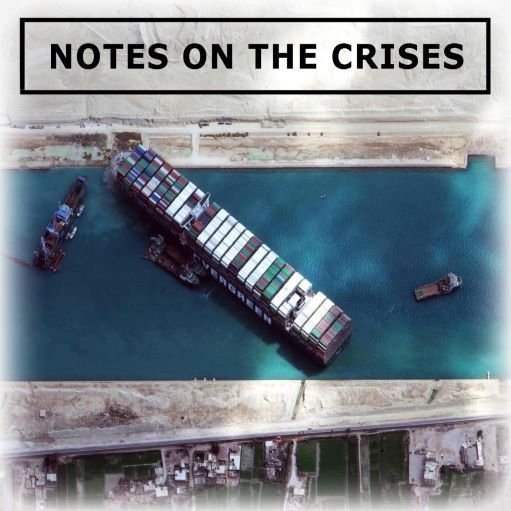 Subscribe
Dear readers, I have exciting news! Notes on the Crises is now a podcast, in addition to a newsletter. Initially the podcast will be monthly and free with regular guests to talk about their work and dig deep into the topic at hand. However, if the podcast is popular paid subscription-wise, I will record it more frequently and begin to do regular premium episodes. With enough subscriber support, I will also ensure that written transcripts are produced. Enjoy, and thank you for your support.
---
On the first episode of the new Notes on the Crises Podcast, Nathan talked to Joe Weisenthal. Joe is a Bloomberg journalist, co-host of the Odd Lots podcast and co-manager of the Odd Lots blog. They talked about all things supply chains. Joe has been interviewing various experts about every component of global supply chains for the past six months, and offers our listeners a fresh perspective about what's going on with shipping, freight and logistics worldwide.

This episode explores the impact the Great Financial Crisis had on supply chains. Nathan and Joe talk through the implications of the global crisis both for labor conditions in the supply chain (particularly trucking), and climate change. From the big picture, down to the specifics of what's going wrong specifically with the Ports, Trucking, and Rail.

Listen here
You can also find the podcast on Podbean (including RSS feed) and it will be distributed to various other podcast apps shortly,

If you would like to support Notes on the Crises, subscribe here:
Produced & Edited by Lina Nehlich


Subscribe