October 6, 2022
Notes On The Crises Podcast #4: Economist Daniel Mitchell On His Time As Chief Economist of Nixon's Pay Board, the "Wages" Part of Wage and Price Controls.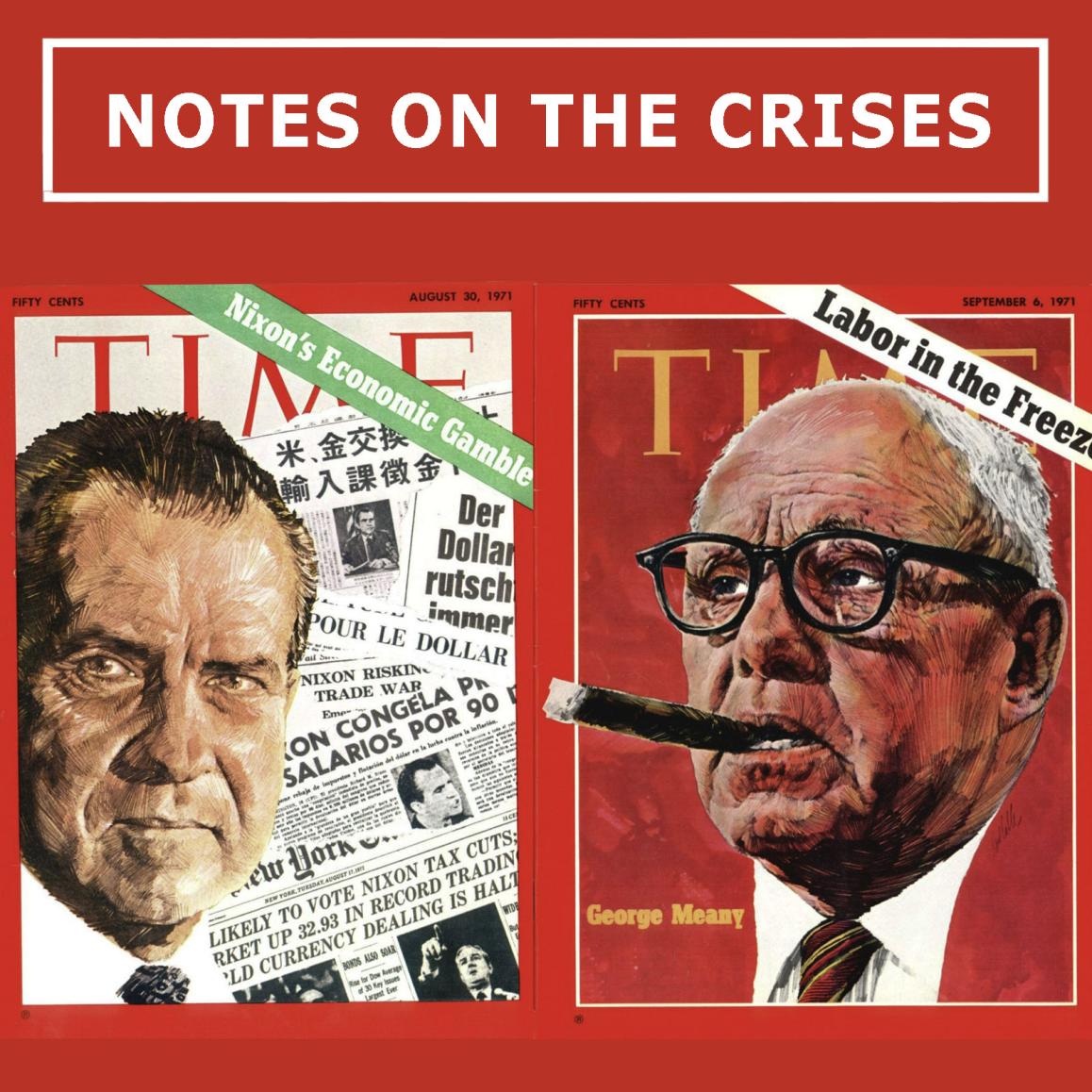 On this episode we have a very special guest, economist Daniel Mitchell on his time as the chief economist of Nixon's pay board, the "wages" part of wage and price controls. He is also coauthor, along with "public" member of the 15 person Pay Board Arnold Weber, of a book on the Pay Board experience called The Pay Board's Progress: Wage Controls in Phase II.

Professor Mitchell and Nathan discussed the previous experiences with wage and price controls (sometimes called "incomes policies") which informed Nixon's Wage and Price Controls, Nixon's opposition to wage and price controls… until he did them and what his first months at the Pay Board were like. They also discussed the theory behind wage and price controls at the time, the focus on organized labor and the importance of George Meany, long time head of the AFL-CIO, to the Pay Board's tenure. The last part of the interview focused on the Pay Board's awareness and sensitivity to questions like "inflation expectations", Professor Mitchell's view of the Federal Reserve's focus on wage control and "wage bargaining" and how confident economists should be that the questions of full employment and price stability have been definitively answered.

Listen here

You can find the paper "Not Yet Dead at the Fed" here.

You can also find the podcast on Podbean (including RSS feed)
If you would like to support Notes on the Crises, subscribe here.
Produced & Edited by Lina Nehlich